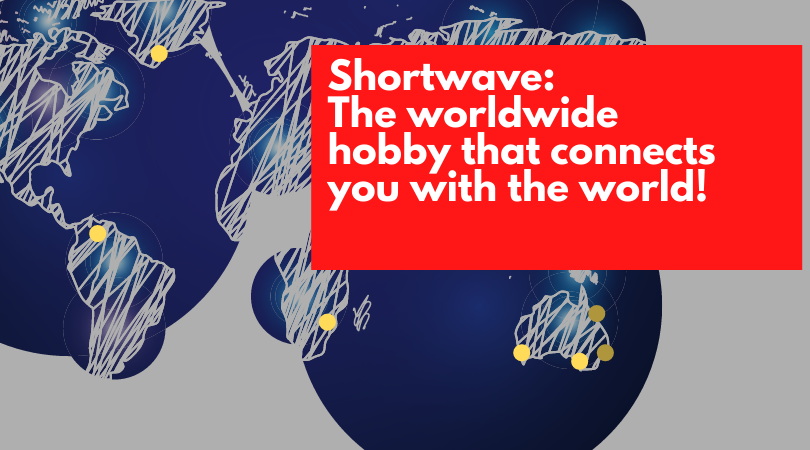 We all love to communicate, why not take a trip around the world with radio!! No internet connection or mobile phone signal is needed! Talk to other amateur radio operators across the world, maybe even in unusual places or as far as space!
Yes, that's right, the international space station carries amateur radio equipment on board and there are always licensed amateurs among the crew who enjoy using it to communicate with operators all over the world. Youtube features several recordings of amateur radio operators communicating with space crew!
What to listen to
You can listen to local radio stations from around Australia, and even the world via shorwave.
 HF aircraft channels, weather reports, and amateur radio nets. For those new to listening on the HF bands, nets are an 'on-the-air' gathering of amateur radio operators. chatting and passing messages, normally via organised radio nets, on a predetermined frequency at the same time every day.
These nets can range from discussions on areas of interest, to emergency messages or simply as a regular gathering of friends for conversation. 
Here are some of the most common radio nets.
DX Nets
DX nets are one of the most fascinating and are often organized to help amateur radio operators make contact with stations in distant locations or regions where amateur radio operators are scarce. 
Imagine randomly tuning across amateur bands and being able to listen to another station you may not normally be able to hear, by simply tuning into a DX net.
Club Nets
Amateur radio clubs organise nets between members on a regular basis. The topics are often of special interest and can vary from vintage radio equipment, locating unique stations in Australia and around the world, using and discussing the AM mode of voice transmission and many more.
These nets foster communications members across geographic locations and special interest clubs, and make fascinating listening for shortwave enthusiasts, whilst providing an open communications link for those in isolation.
Traffic Nets.
Traffic nets operate primarily to relay written messages. Both routine and emergency messages have been passed on behalf of others as a public service mission for decades.
Often used for training purposes or during emergencies such as natural disasters when there are power outages traffic nets are used to pass on crucial information to the affected areas. Often relayed by emergency services or ham radio users where possible.
If you are looking to add a shortwave radio to your collection we have a fantastic selection available on our webshop like The Tecsun PL880 Radio 
*Info from the Wireless Institute of Australia 
https://www.tecsunradios.com.au/store/wp-content/uploads/2015/02/tecsun_logo_Artboard-1-300x112.png
0
0
Michael
https://www.tecsunradios.com.au/store/wp-content/uploads/2015/02/tecsun_logo_Artboard-1-300x112.png
Michael
2021-09-08 10:13:00
2021-09-08 10:13:00
Shortwave: The worldwide hobby that keeps you connected!!