Shortwave radio listening is a hobby that allows you to fully immerse yourself in a separate world of international events. From listening to a shortwave broadcast station, long-distance aircraft travelling around the world or even international amateur radio operators, this hobby allows you instant access, to the exclusion of those physically around you.
To further enhance the listening experience, a good set of comfortable headphones is essential. Communications headphones, as distinct from those used for Hi Fi listening, need to be comfortable to wear for hours on end. At the same time, they need to be able to reproduce the full audio spectrum produced by the receiver, ensuring that even weak signals can be resolved adequately. Wired, over the ear headphones also have the advantage that there are no batteries to replace, contrary to Bluetooth and noise-cancelling headphones.
Another important requirement for a good pair of communications headphones is a long connection cable. Most Shortwave Listeners and amateur radio operators have their equipment set up on a bench or desk, which is often multifunctional. With adequate cable length (at least 2 metres), there is room to move around the "shack", doing other things whilst maintaining a connection with the receiving source.
If you are going to invest in a good quality pair of headphones, it is important to be able to keep them in a safe place where they won't get damaged and will be kept clean. A carry case is ideal for this, and this can also be used to keep any necessary audio adaptors (3.5-6.3mm adaptor to cater for all receiver types, for instance), and spare ear muffs with your headphones.
Here at Tecsun Radios Australia, we have held off selling headphones until we tested several on the market first to find the most suitable high quality headphones for shortwave listening.
Launching on Friday January 29 2021 we are proud to showcase the exceptional Tecsun Radios Australia communications headphones that have been specially selected with user comfort in mind. This is essential for long periods of shortwave listening.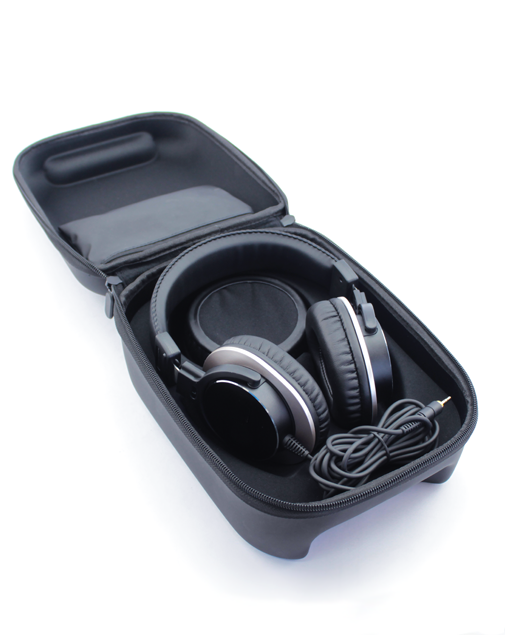 To read more about these communication headphones click here.
https://www.tecsunradios.com.au/store/wp-content/uploads/2015/02/tecsun_logo_Artboard-1-300x112.png
0
0
Michael
https://www.tecsunradios.com.au/store/wp-content/uploads/2015/02/tecsun_logo_Artboard-1-300x112.png
Michael
2021-01-25 12:54:36
2021-01-28 10:40:33
Communications headphones - why this purchase is as important as your radio.