Be sure to tune in to the Radio Australia enthusiasts special event Station on March 14-15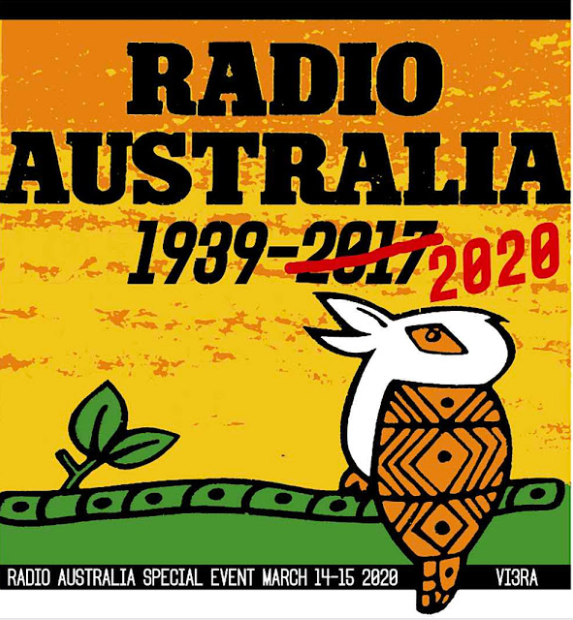 Australian Shortwave radio has played an important part in Australia's telecommunication history.
From 1939 to 2017, hundreds of communities around Australia have relied on this service for entertainment, news and local announcements.
Join Radio Australia enthusiasts for this last hurrah special event broadcast from the mothballed Shepparton site, and be sure to tune in and join the party on March 14-15.
To commemorate the occasion there will be a Special Event Amateur Radio HF station set up at the Radio Australia transmitter site at Shepparton Victoria. 
A unique call sign has been issued for the event which is Victor India 3 Radio Australia – VI3RA.
All contacts made during the 2-day event will be issued with a specifically designed QSL card.
The event commences on Saturday 14 March 2020, 12:00:00AM AEDT(UTC+1100) and will end at Monday  16 March 2020, 12.00AM AEDT(UTC+1100).
VI3RA will operate on 40, 30, 20, 17, and 15 meters.
"Local amateurs will be given the unique opportunity to explore the use of high-gain antennas whilst giving amateurs throughout the world a unique opportunity to contact a station using such high-gain antennas," said SADARC President Peter Rentsch, VK3FPSR (Australia's call sign structure accommodates four-letter suffixes). "This is a rare opportunity for amateur radio operators, who are only allowed a peak output power of 400 W in Australia when compared to 100 kW of Radio Australia transmitters to hopefully achieve some remarkable communication outcomes. We expect to get a gain of 15 dB on the lower frequencies and at least 20 dB on 21 MHz."
If you are in the area of Shepparton you may also attend the event however there are very limited numbers allowed on site at any time.
If you intend to use your special QSL card for the event here are some top tips to ensure a good reception report. Send you reception report to the station with information about what you heard.
Follow these steps to ensure a good reception report.
1.The date and time (in UTC) you heard the station
2.The frequency on which you heard the station
3.Details about what you heard. mentioning things like the names of announcers, program titles titles of musical selections and station slogans is sufficient to establish you did indeed hear the station.
4. An evaluation of the signal quality, including strength, degree of fading and any interference you may have experienced,. (Include the names or frequencies of interfering stations)
5. The make and model of the radio and the antenna you are using.
We would also like to receive your listening reports from the day. Please send your listening reports to hello@tecsunradios.com.au
Did you know? With every radio purchased from the Tecsun Radios Australia  website you receive a shortwave listeners guide that contains information on how to listen, a list of useful stations from around the world, Marine weather stations, Aviation stations as well as the 4WD club and many more. The Shortwave Listeners Guide also contains some very helpful troubleshooting to help identify AM and HF interference sources.
In addition to the Listeners Guide you will also receive a shortwave listeners log book.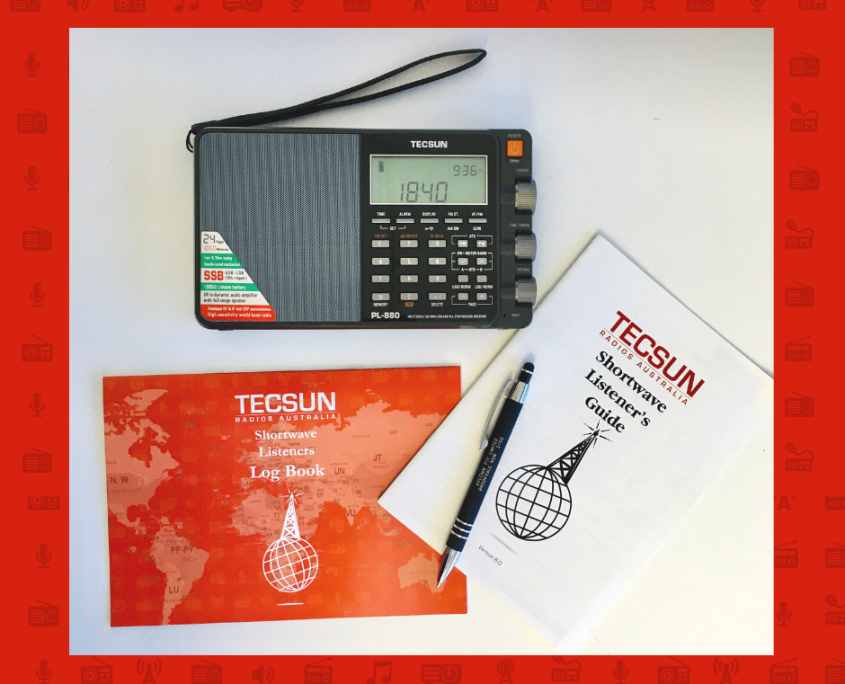 Love listening to radio? The Tecsun S2000 Desktop Radio is the ultimate desktop listeners radio.
The Tecsun S2000 will allow you to listen to AM, FM Shortwave, Longwave and VHF air band broadcasts all on the one radio.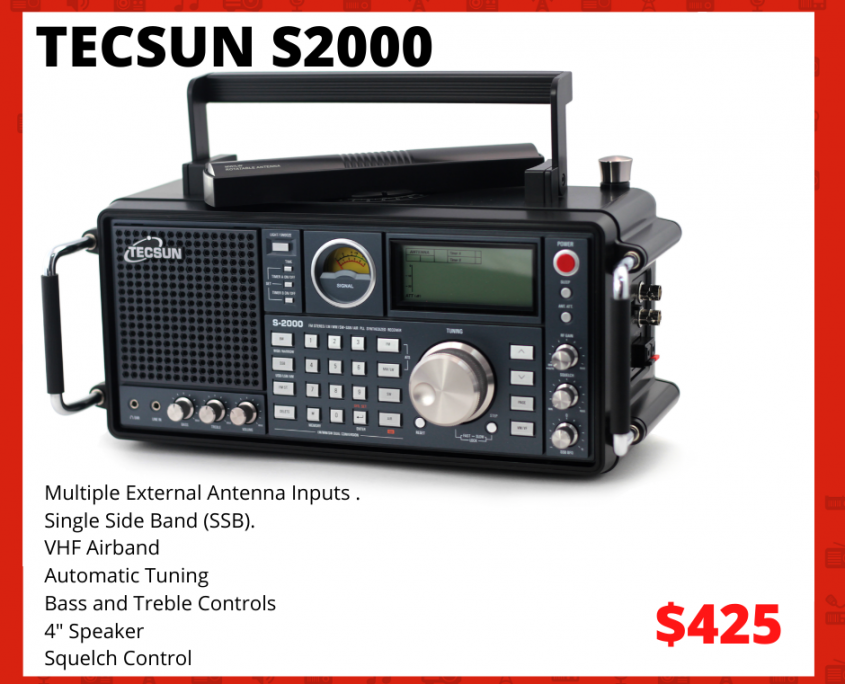 Click HERE to shop the S2000.
https://www.tecsunradios.com.au/store/wp-content/uploads/2015/02/tecsun_logo_Artboard-1-300x112.png
0
0
Ricardo Rosario
https://www.tecsunradios.com.au/store/wp-content/uploads/2015/02/tecsun_logo_Artboard-1-300x112.png
Ricardo Rosario
2020-02-25 10:26:42
2020-02-27 10:59:59
RADIO AUSTRALIA SPECIAL EVENT STATION ANNOUNCED!