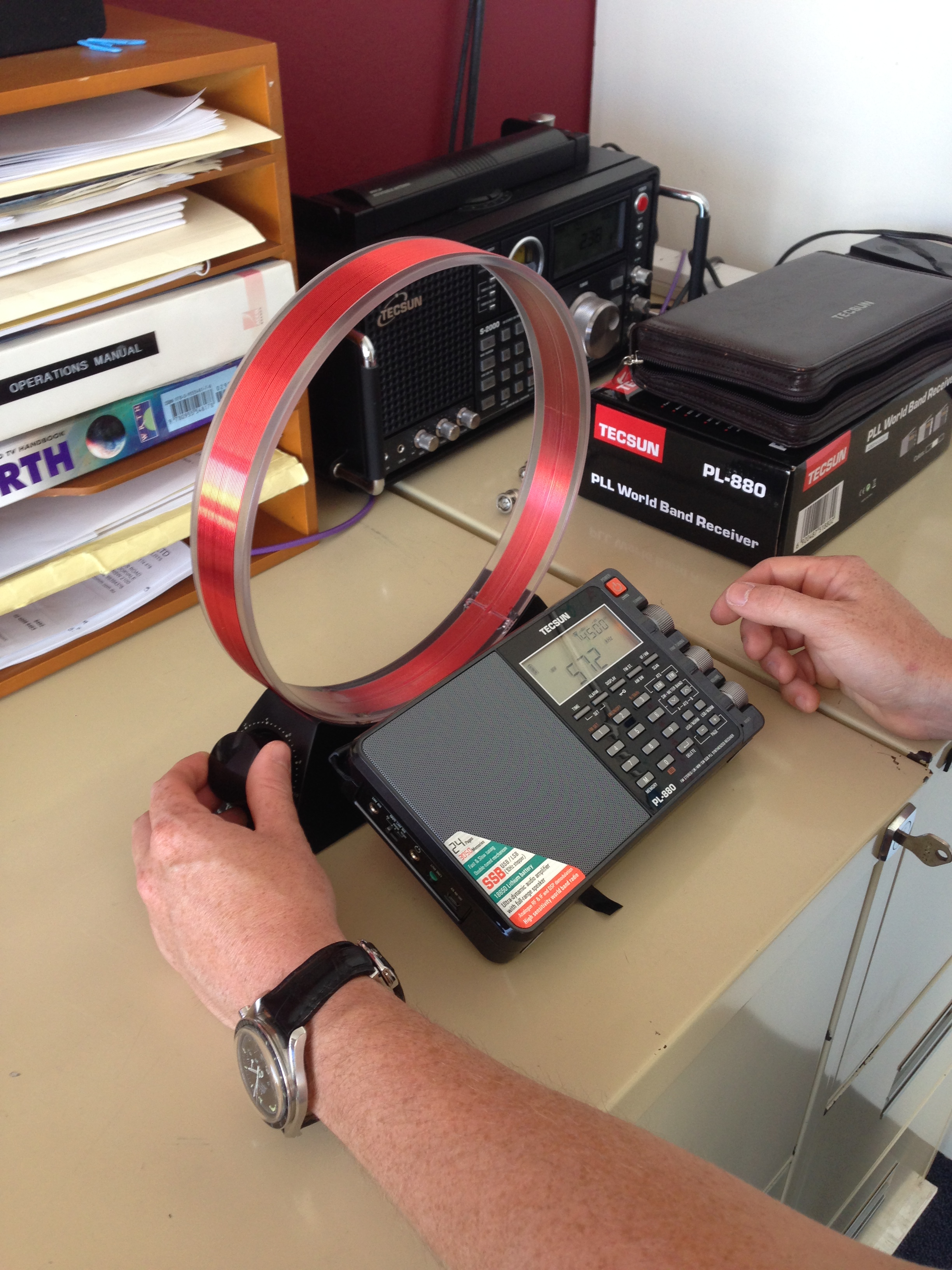 Radio reviewer Gary Ryan VK2ZKT has put together this great list of top tips for using the Tecsun AN100 Loop Antenna to help get the best AM reception with your radio.
Tecsun AN100 Loop Antenna Top Tips by Gary Ryan:
Place the radio and loop outside the house if possible on your veranda or outdoor entertaining area.
If used inside always switch off all light dimmers.
Switch off energy saving lamps; these produce all kinds of noise.
Keep the loop as far as possible away from home entertainment systems like DVD players, LCD and Plasma TVs, set top boxes and the like, as the majority all use switch mode power supplies.
Start by keeping the loop as close as possible to the radio, within 30mm. The distance will vary, depending upon the size of the ferrite rod antenna inside your receiver, so determine the optimum distance by observing the signal strength.
Keep mobile phones away from the loop.
Place the radio for optimum signal by rotating it on a flat surface. Best reception should be obtained when the radio is facing 90 degrees from the direction of the transmitter.
First tune the receiver to the  frequency of interest, then tune the loop for best reception.
Try different locations in your home; remember you may have insulation that is backed with foil in your walls and or ceiling. This greatly attenuates the signals on the AM broadcast band.
Always rotate both the radio and loop to gain the best-received signal strength along with the best noise reduction.
Keep iPods and other MP3 players away from your radio and loop, the RF hash they generate even when switched off is huge.
Thanks to Gary Ryan VK2ZKT for this excellent list of top tips. Gary has also written a review of the AN100 Loop Antenna. Read his review here: AN100 Loop Antenna Review
https://www.tecsunradios.com.au/store/wp-content/uploads/2015/03/Photo-8-03-2015-14-01-12.jpg
3264
2448
Michael
https://www.tecsunradios.com.au/store/wp-content/uploads/2015/02/tecsun_logo_Artboard-1-300x112.png
Michael
2015-08-16 13:55:21
2018-11-16 08:15:28
AN100 Loop Antenna Top Tips