Tecsun is giving away 10 tickets to the Wyong Field Day event. To enter the draw simply upload an image of yourself listening to your favorite station.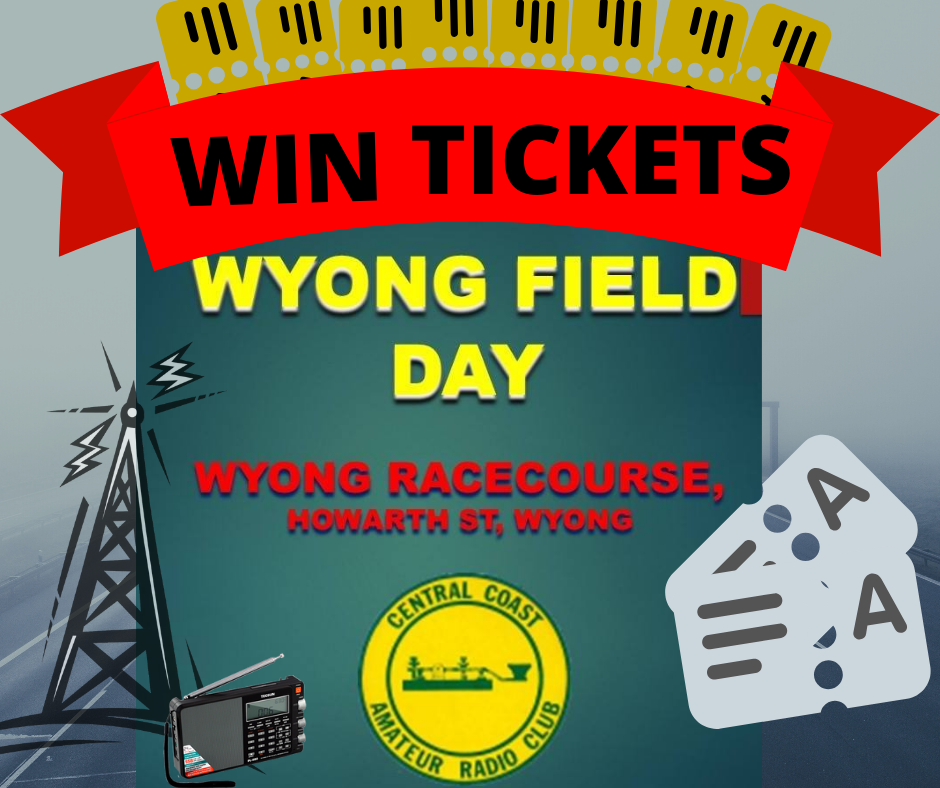 See full description of how to enter below.
The time has come again for radio enthusiasts and hobbyists to come together at an event that celebrates the art of radio communication. The Tecsun team will be at the event demonstrating our brand new G90 Transceiver to the general public for the first time!
The Wyong Field Day is the largest amateur radio gathering in the New South Wales,  hosted by the Central Coast Amateur Radio Club
Located at the Wyong Race Course, the event has successfully run for a number of years now and has something for all enthusiasts. This year the Field day will take place on Sunday Feb 23.
There will be carboot sales, product demonstrations and lectures on the day as well as a fully stocked bistro and refreshment lounge to sit back and catch up with like minded friends.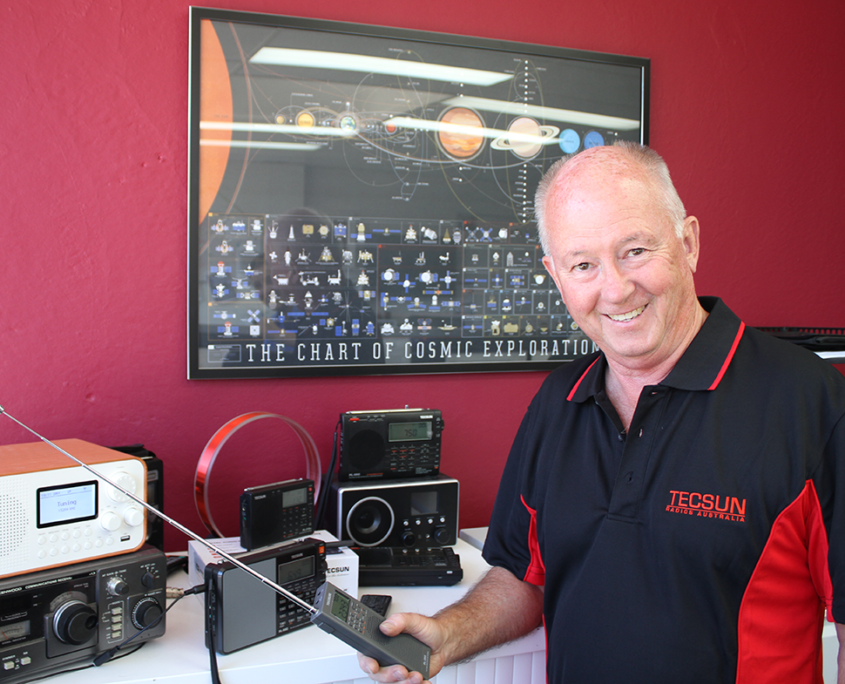 The doors open at 8:30am sharp and there will be a coffee van there to keep you caffeinated!
As you wander through the event, announcements will be broadcast over your hand held radios.
For those of you after a little fun, be sure to join in the Fox Hunt meet and greet being held on the Saturday the 22nd. If you are joining the event you will need to register here.
If you are interested in obtaining your US or Australian, Foundation, Standard or Advanced Licence, licencing exams will be available at the event.
Be sure to look out for the lucky door prize and raffle tickets available on the day.
How you can win your free ticket to Wyong Field Day.
To go in the draw to win an entry pass to the Wyong Field day. 
1.Post a picture or video of yourself on Facebook using your Tecsun radio and describe what you enjoy listening to.
2.Tag us @TecsunAU so we can see your photo.
3. Like the Tecsun Radios Australia facebook Page ( If you don't already)
The best 3 photos will be selected on Tuesday the 18/02/20 and the winner announced that day at 4pm Eastern Standard Time.
 The promoter is Tecsun Radios Australia  24/9 Powells Rd, Brookvale NSW 2100, Australia,  ABN 61 002 174 478
Competitions are games of skill and as such, winning entries are selected based on the creativity or accuracy of entries submitted.
For full terms and conditions click here
https://www.tecsunradios.com.au/store/wp-content/uploads/2015/02/tecsun_logo_Artboard-1-300x112.png
0
0
Ricardo Rosario
https://www.tecsunradios.com.au/store/wp-content/uploads/2015/02/tecsun_logo_Artboard-1-300x112.png
Ricardo Rosario
2020-02-04 15:10:37
2020-02-10 10:55:28
Win Tickets to Wyong Field Day!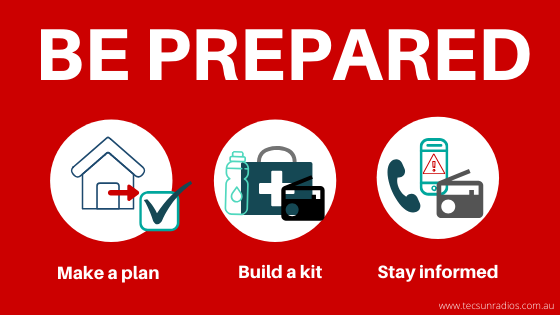 What you need to do to prepare for a natural disaster or emergency including what essentials you will need to pack in your emergency kit.
Its important to have a discussion with your family on what you would do in the event of a fire/ flood or other natural disaster event before the actual event takes place.
Its important to discuss the following.
How will you access emergency alerts and messages and monitor events? 
The best way of receiving event alerts and updates is via radio. ABC broadcasts hourly updates, more if needed in the local area to keep you informed. In many cases Emergency Services will call the radio station directly. Radio is also the failsafe method of receiving these reports when power is cut and networks are down which often happens during natural disasters. 
Make a list of radio frequencies of the local ABC and Community radio stations, so you know where to listen. You can find our guide here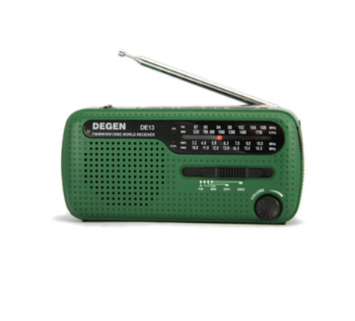 In an emergency dial 000. Access to 000 is available on all mobile networks regardless of which network you use. Roaming arrangements are in place so you can use any available network.You can even dial 000 on a phone with no SIM.
Download the "Emergency +" app onto your phone. Do this before any emergency and take note of your GPS location. You might need this for emergency services if they have to find you. The Emergency + App wont work without mobile phone coverage.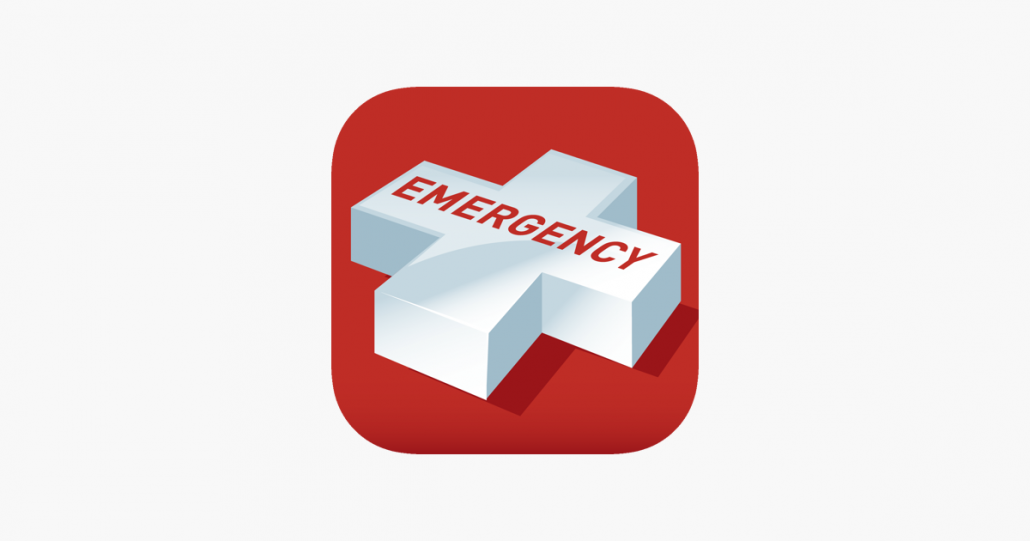 Tune in to your local radio, local ABC/emergency broadcaster frequency. You may want to consider a solar powered or battery operated radio because power is often the first thing to go in emergency situations.
If you still have internet keep an eye on the BOM app and investigate your local Flood/ natural disaster and fire apps like the Rural Fire Service "Fires Near Me" App.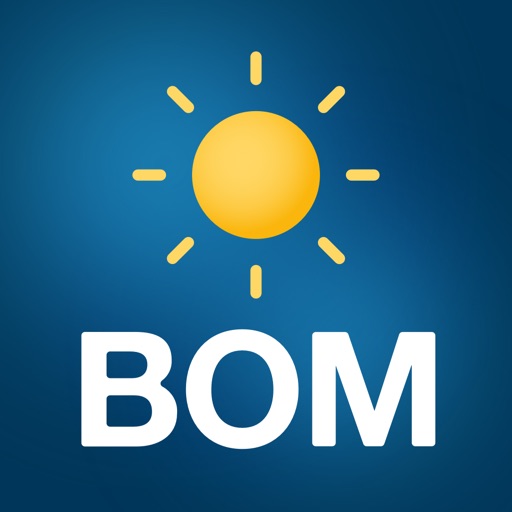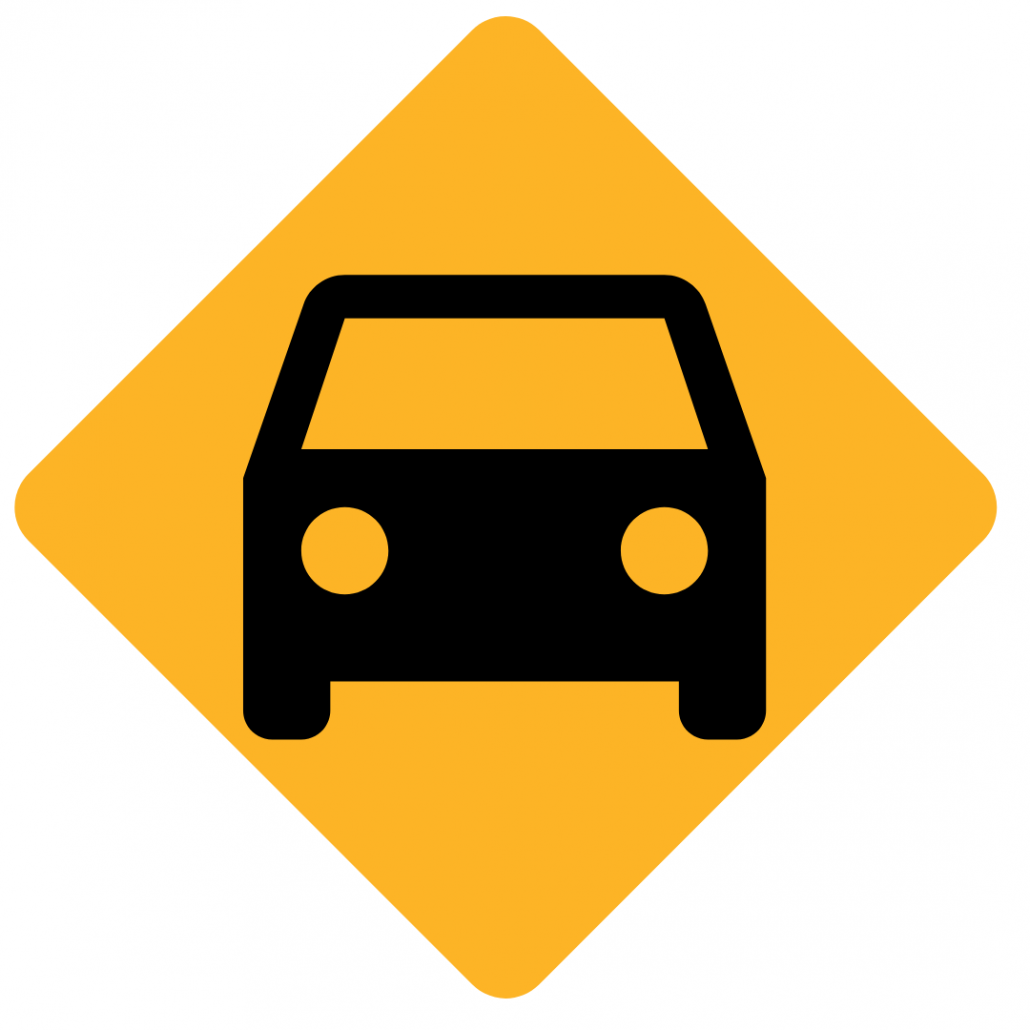 If you are driving, keep updated on road conditions and closures by checking the NSW Transport "Live Traffic" App. There are similar Apps in most states.
At what point would you leave your home?What will be your sign to leave? It could be smoke or fire in your area, lightning and heavy rain or floodwater approaching your property.
Where will you go? Where is there a meeting place that's safe and away from the disaster area? It might be a friend or relative's place, or even a shopping centre. Most regional towns have a designated "safe place". Most local council or community associations have a designated "Safe Place" for residents to go in an emergency.
Find out where your "Safe Place" is located.
What will you take? What would be your essentials you would like to take with you if you were forced to leave your home
Make sure you have an emergency kit prepared and ready to grab when needed. Unfortunately you don't need an emergency kit until you really do.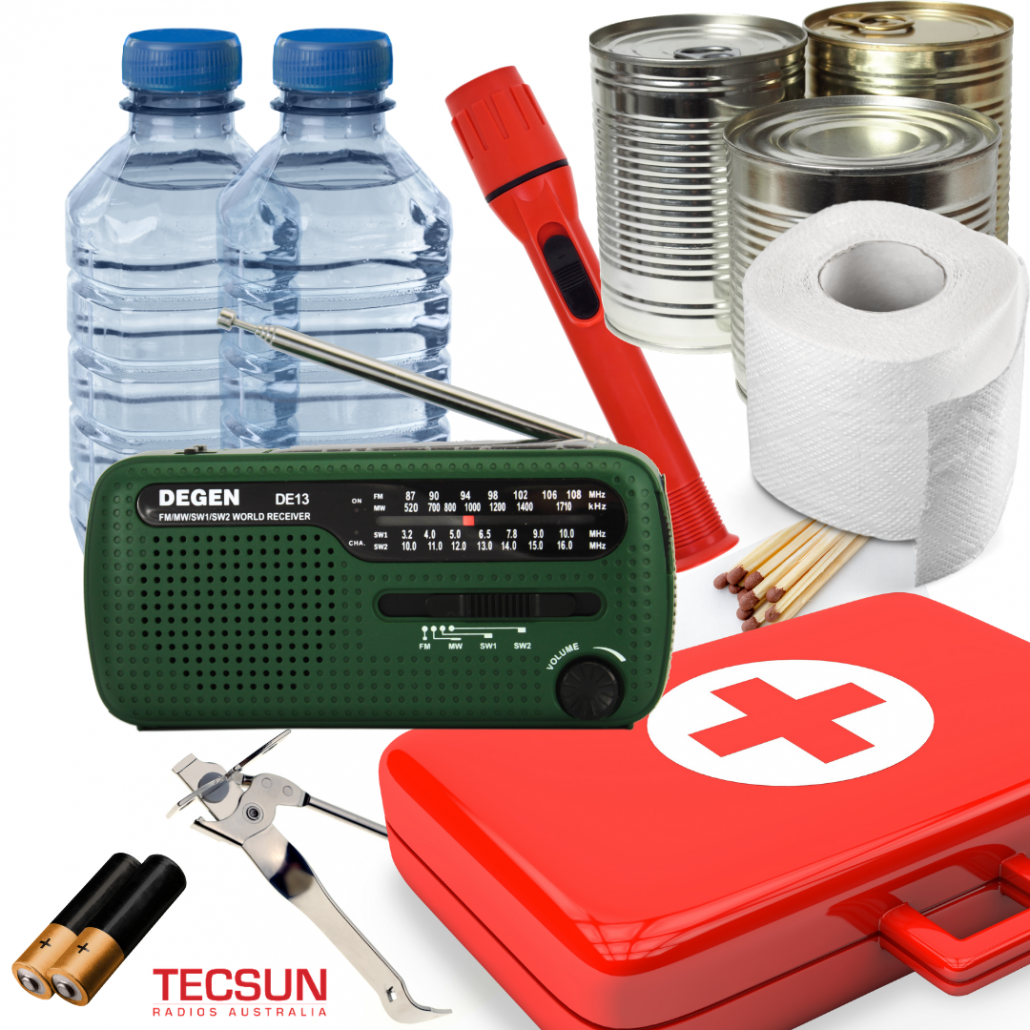 PREPARE YOUR EMERGENCY KIT.
Pack a backpack with the following supplies and keep it somewhere safe that is easily accessed when needed.
Storing items in airtight plastic containers and sealer bags will help keep your belongings dry and in good condition both while in storage and during the emergency situation.
Here is a list of your essential items to pack.
Flashlight

Personal medication

Bottled water. Allow 2L per person per day minimum

.

Food, non perishable, as required..

Manual can opener

Matches in a waterproof container

Candles

Cash- if the power is out then the ATMS wont work.

Phone "power bank". Make sure it is changed at all times.

Extra batteries for your flashlight

Whistle to signal for help

Dust masks to help filter contaminated air- P2 masks are best for dust and smoke.

Toilet paper, moist towelettes etc for personal sanitation

Local maps

Sharp knife (penknife)
Repack expired items as needed and re pack/ check your emergency kit every year.
Don't have an emergency radio yet?
We reccomend the DE13 which features light, alarm, inbuilt Solar Panel and Dynamo hand crank charger that allow you to recharge the internal battery or charge any device by  USB or mini USB including your mobile phone. This is the perfect radio to keep for any emergencies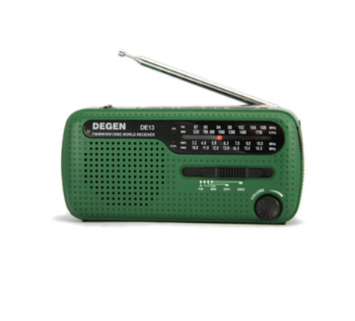 To get yours, Click here to be directed to this product in our online store.
https://www.tecsunradios.com.au/store/wp-content/uploads/2015/02/tecsun_logo_Artboard-1-300x112.png
0
0
Ricardo Rosario
https://www.tecsunradios.com.au/store/wp-content/uploads/2015/02/tecsun_logo_Artboard-1-300x112.png
Ricardo Rosario
2020-01-31 13:02:20
2020-01-31 13:08:38
Emergency Preparedness.
One of the oldest and trusted services.
In the modern age where internet technology, social media and informational apps reign supreme the Vanuatu Broadcasting Television Corporation (VBTC) is investing AUD$12 million in upgrading its national radio service through its shortwave and medium wave (AM) service.
VBTC chief executive officer, Francis Herman says In Vanuatu many of the villagers do not receive television transmissions and currently only 30% receive radio transmissions. 
Radio Vanuatu is the only viable means of reaching Vanuatu's rural population.
With the new upgrade that coverage will increase to 100% right across the 80-plus Islands of Vanuatu, connecting the country.
As listed by the United Nations, Vanuatu is one of the most disaster-prone countries in the world and regularly experiences earthquakes, cyclones and floods.
Information is crucial during these events.
Shortwave radio is an essential complement to Vanuatu's national radio service due to its far reaching capabilities even when the power, internet or local networks are down.
Technology commentator Peter Marks said "Shortwave comes from over the horizon it will continue to work even when local conditions are difficult like extreme weather that might knock out local FM and AM stations and internet," 
A cost effective way to reach the population of Vanuatu to deliver important messages.
VBTC chief executive officer, Francis Herman says "Radio as you know is cost effective, people can pick it up on their phone, in the villages where television can not reach, radio is the companion for people," .
"We have general elections in March next year, we are about to head into the cyclone season beginning in November and so its important, it's crucial that the people of Vanuatu can get access to a reliable and credible broadcaster," Mr Herman said.
This is why investing in a national shortwave service is even more important than ever even in the modern age.
Radio Vanuatu can be found at. 
| RADIO FREQUENCY | |
| --- | --- |
| MEDIUM WAVE | 1125KHZ |
| SHORTWAVE | 3945KHZ (NIGHT TIME) |
| | 7260 KHZ (DAY TIME) |
| FM | 100 MHZ (VILA & SANTO) |
| | 98 MHZ (TANNA & SANTO) |
Radio Vanuatu features a morning show with Dorinda Mabon from 5:30am till 9am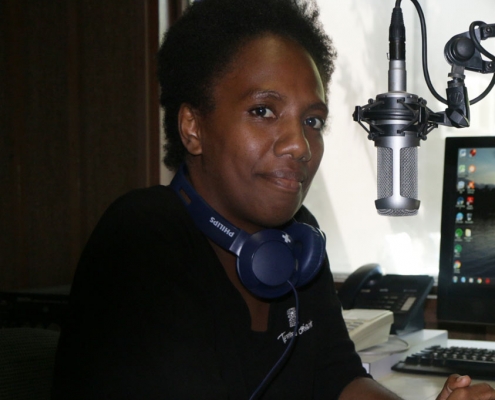 Marie-Noelle Kaltak hosts the mid morning show and evenings are hosted by Florence Vanua.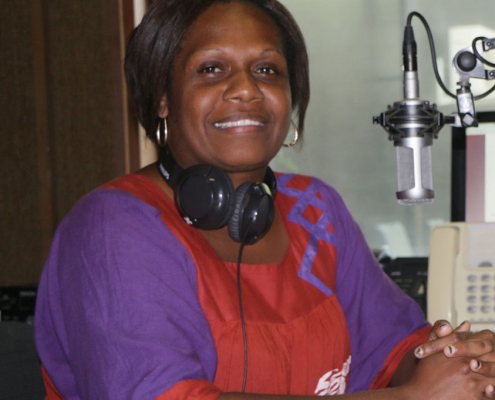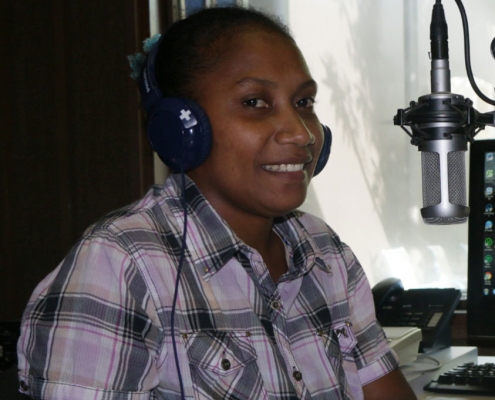 Do you currently listen to Vanuatu radio? We would love to see your listeners report.
Comment on the post below or email to hello@tecsunradios.com.au
Images via Radio Vanuatu website.
https://www.tecsunradios.com.au/store/wp-content/uploads/2015/02/tecsun_logo_Artboard-1-300x112.png
0
0
Ricardo Rosario
https://www.tecsunradios.com.au/store/wp-content/uploads/2015/02/tecsun_logo_Artboard-1-300x112.png
Ricardo Rosario
2020-01-24 14:10:03
2020-01-24 14:41:34
Vanuatu Invests $12M To Boost its Shortwave Radio Service