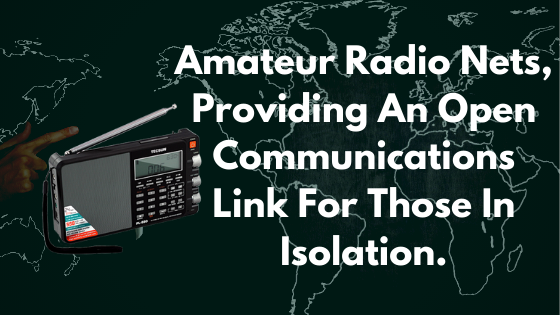 Amateur Radio networks are providing worldwide communications and vital social communications during the current pandemic.
During the COVID-19 pandemic and subsequent lockdown, most of the population have resorted to Chat and video conferencing Apps to stay in touch.
Around Australia, there are hundreds of people staying in touch using an older, more traditional means, amateur radio.
Every day, regular Amateur radio "nets" (which are simply on on-air gathering of amateur operators) are in use, providing operators with a means of communicating with their fellow hobbyists on a daily basis. These "nets" appear at the same time, every day, and on the same frequency.
A net comprises several amateur radio stations, all operating in turn on the same frequency at a pre-determined time of day.
Nets for purely social use cover many subjects such as current weather conditions, ionospheric conditions, and propagation, equipment type in use, and modifications. These nets primarily use the 80 and 40 metre, amateur bands. They provide a great way to keep in touch, in isolation. Newcomers are always made welcome and shortwave listeners are also acknowledged by many operators.
Other examples of daily nets are the Kandos Net on 7093Khz, the Southern Cross Dx Net on 14238Khz, the ANZA DX Net on 14183KHz, and the Dx Net on 7130Khz (Monday, Wednesday and Friday).
There are also nets used for a specific purpose, such as the "Pacific Seafarers Net" on 14300Khz in the 20 metre amateur band, catering for amateur radio operators at sea. The Australian Travellers Network operates on 14.116 and 21,185Mhz. These 2 frequencies are manned from 1200AEST daily.
The amateur organisation WICEN (Wireless Institute Civil Emergency Network) also activates nets during emergency conditions. The east coast bushfires in 2019 are an example of this. When the NSW Govt declared a state of emergency, WICEN activated an emergency net and sent operators to provide logistical support for the RFS.
Specific emergency frequencies have been allocated for disaster support. They are: 3600, 7110, 14300, 18160 and 21360Khz. Amateur operators monitor these frequencies during natural disasters.
These nets make fascinating listening for shortwave enthusiasts, whilst providing an open communications link for those in isolation.
If you are looking to add a shortwave radio to your collection we have a fantastic selection available on our webshop like The Tecsun PL880 Radio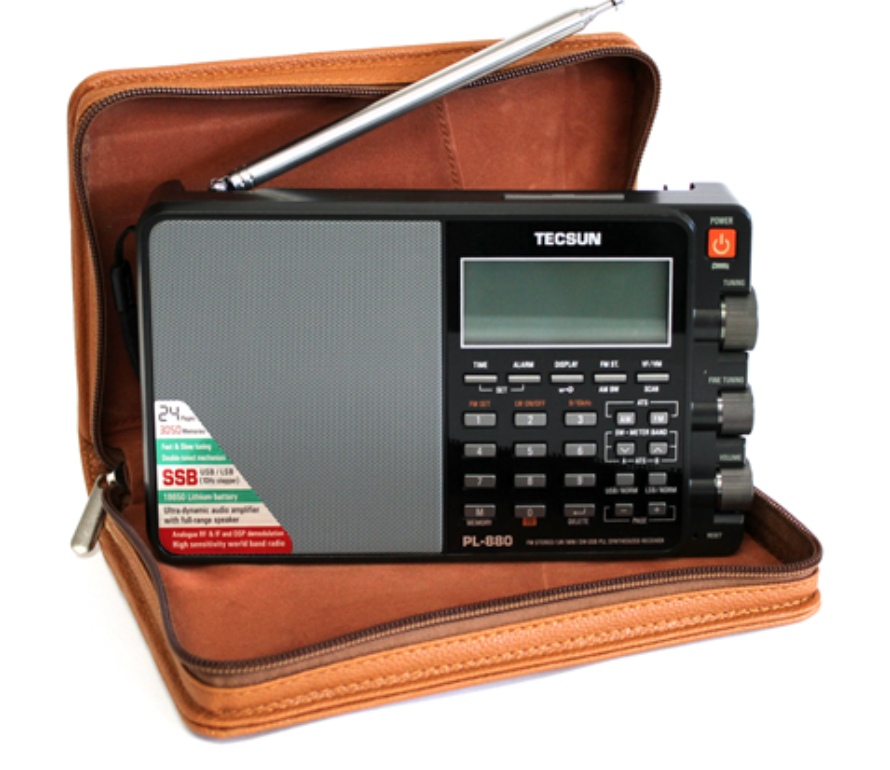 The PL880 receiver covers the entire shortwave range (100-29999KHz), Longwave, FM and AM broadcast bands.
If you are looking for a classic style desktop radio we recommend The Tecsun S2000 Desktop Radio.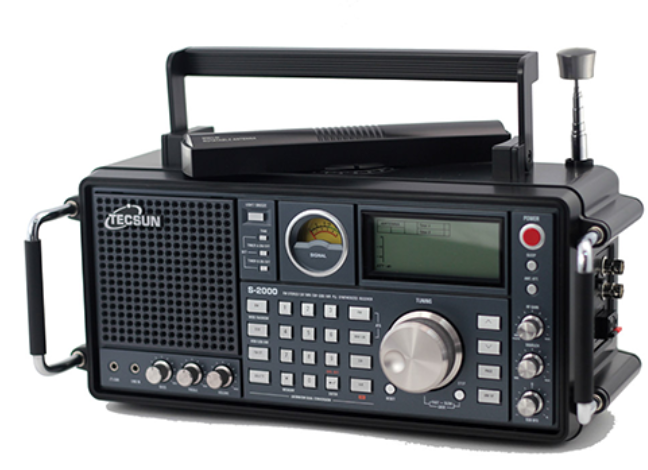 The Tecsun S2000 Desktop Radio is the ultimate desktop listeners radio that allows you to listen to AM, FM, shortwave, longwave and VHF Air Band broadcasts all on the one radio.
If you are looking for digital radio, a shortwave radio, or a pocket radio, click here to shop our entire range.
https://www.tecsunradios.com.au/store/wp-content/uploads/2015/02/tecsun_logo_Artboard-1-300x112.png
0
0
Michael
https://www.tecsunradios.com.au/store/wp-content/uploads/2015/02/tecsun_logo_Artboard-1-300x112.png
Michael
2020-06-16 09:41:30
2020-06-16 09:41:30
Amateur Radio Nets, Providing An Open Communications Link For Those In Isolation.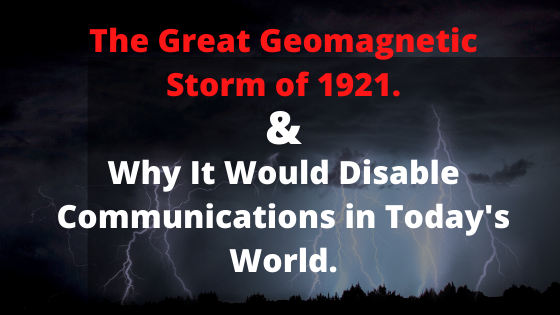 On the 99 year anniversary of what could be considered the most catastrophic geomagnetic event in human history, we should consider our vulnerability.
Geomagnetic storms are caused by immense activity on the surface of the Sun. Events such as Sunspots, solar flares and Coronal Mass Ejections of billions of tons of plasma into space at thousands of kilometers per hour can cause havoc with communications networks affecting our modern lives. In this age of satellite communications, where humans are more and more reliant on all forms of wireless communications, we are even more susceptible to damage from such events.
The worst example of this called the "Carrington Event" took place in September 1859 and is the most powerful geomagnetic storm on record. However an event called the "New York Railroad Storm" on May 16 1821 may well hold the record for the most damage caused. This storm began with a sunspot that was 105,000Km long and 34000 kilometers wide.
This event caused three major fires in the US, Canada, and Sweden. The fire in Brewster NY, was caused by strong induced currents in telegraph wires at a railway station which burned to the ground. The second fire destroyed a telephone exchange in Sweden and the third occurred in Ontario. Scientific observations at the time, including one taken at Watheroo WA, show reports of large earth currents flowing in telegraph and telephone systems, 15mA in South Australia, 50mA in Western Australia, and 200mA in Sweden. In New York and Chicago, these currents induced voltages of over 1000 volts.
More recently, on March 13 1989, a solar storm disrupted power in Canada. Ground induced currents caused by solar activity entered the power grid of the Hydro-Quebec Power Authority and caused the entire grid to collapse for 9 hours.  Six million people were affected.  The event also caused a loss of communications with several geostationary satellites and interfered with Radio Free Europe shortwave radio broadcasts.
Now almost 100 years since the 1921 event, we have developed a larger electrical and communications network which is even more susceptible to geomagnetic interference. If an event such as the "New York Railroad Storm" were to occur today, the damage would undoubtedly disable parts of the global power grid and consumer electronics at an unprecedented level.
Would you be prepared if power was lost during a storm? As we have seen during recent weather events communication is vital and having a backup plan is imperative.
Here at Tecsun Radios Australia, we stock some of the best emergency radios. Featuring solar powered and hand crank options ensuring that even if the power has been out for days or you are out of batteries you are still able to receive emergency announcements and coverage.
We recommend the Tecsun DE13 Emergency AM/FM/SW Solar Radio  Solar Powered Radio with inbuilt Hand Crank Dynamo Charging. Get it here.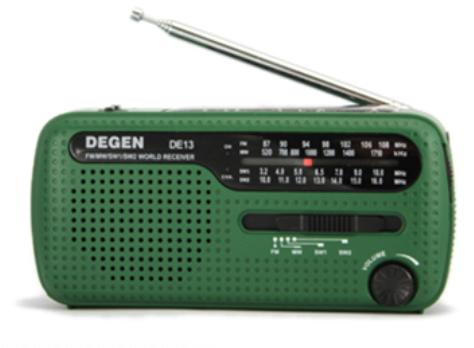 https://www.tecsunradios.com.au/store/wp-content/uploads/2015/02/tecsun_logo_Artboard-1-300x112.png
0
0
Michael
https://www.tecsunradios.com.au/store/wp-content/uploads/2015/02/tecsun_logo_Artboard-1-300x112.png
Michael
2020-05-28 07:13:01
2020-05-28 07:13:01
The Great Geomagnetic Storm of 1921 & Why It Would Disable Communications in Today's World.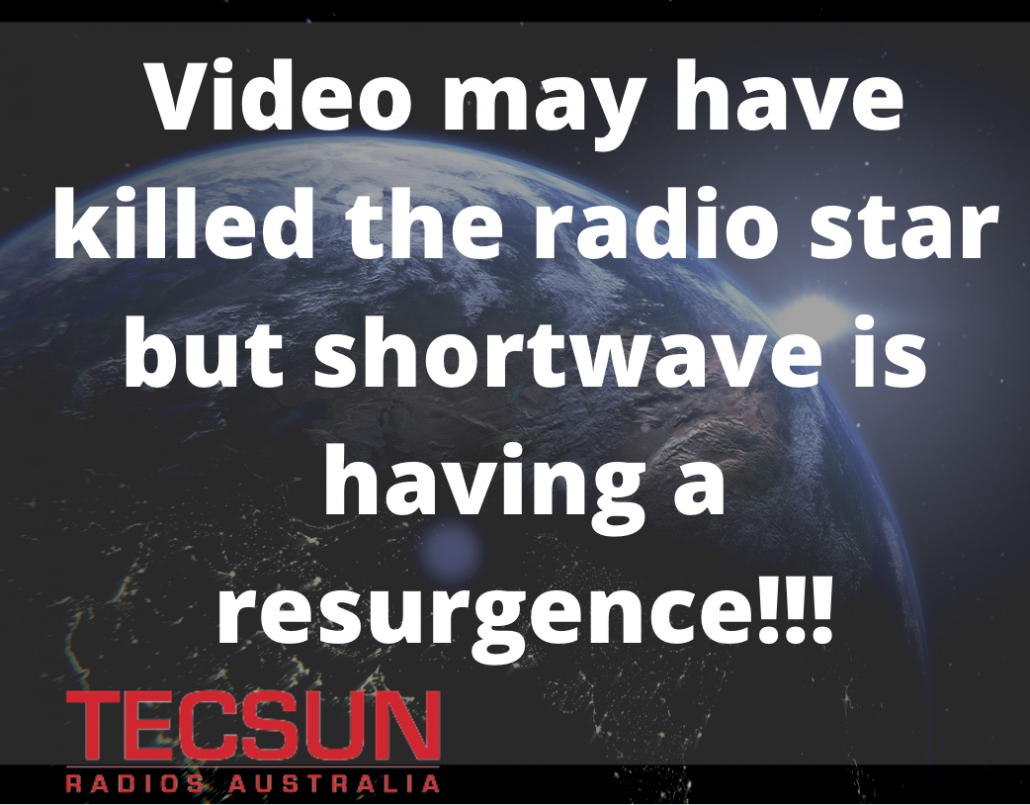 Shortwave radio, the original and most crucial form of radio communication in our history, and dropped by many countries 20 years ago, is set for a resurgence!
Used heavily during the Cold War, shortwave was vital for communications in isolated areas.
After the war, listenership dwindled and as the equipment aged and the energy bills continued to accrue, one of the first in line for budget cuts was shortwave, with no importance placed on replacing it.
Not unlike the song, "Video Killed the Radio Star", many say that satellites and the internet killed shortwave radio.
Really it is a combination of technology and content delivered directly to the savvy FM listener and streamed to the cell phone obsessed user generally at a reduced cost compared to shortwave. 
As Shortwave dwindled, radio began being broadcast in FM and DAB modes to radios, devices, and laptops, with thousands of listening options. 
Many new broadcasters began piggybacking on the local popular informative radio stations.
This new technology, however, in many countries is not without its issues. At first, it might appear that these are cheaper and more modern options, but slow buffering times, multiplexed DAB+, excessive and expensive cost of data in many countries, as well as a listener's preference for anonymity has seen a return to shortwave.
As mentioned in previous articles the emerging ability to transmit shortwave radio digitally using DRM ( Digital Radio Mondiale) has seen a resurgence in the use of shortwave due to its wide coverage and heavily reduced cost.
Specifically China has opted to use DRM Shortwave to provide full coverage to the areas between the large cities.
China National Radio broadcasts from five upgraded sites 80 hours a day with seven to eight transmitters sending shortwave DRM to most areas of North China, East China, South China and Southwest China. Russia is also airing DRM in shortwave over huge areas of Siberia.
India is now looking to increase its three DRM shortwave transmitters for further national and international reach. 
Several CRN transmitters beam enormous DRM signals into our part of the world daily.
Indonesia and Brazil are also said to have expressed interest in adapting their shortwave analog over to DRM for greater coverage. 
As mentioned previously Vanuatu, has recently opted for DRM shortwave to save lives in disaster situations by using its integrated emergency warning capability, and a site in the United States has recently started broadcasting in DRM the popular Radio Marti programs toward central and Latin America.
As many areas of the world are re-discovering the value of shortwave we may see the resurgence of shortwave being replaced by its new digital form.
Are you interested in listening to Shortwave radio? Imagine picking up and decoding radio stations from remote areas of the world? Re connect with the world during this time of isolation.
Tecsun Radios Australia has a great range of Shortwave and Digital radios available.
Shop the range here
https://www.tecsunradios.com.au/store/wp-content/uploads/2015/02/tecsun_logo_Artboard-1-300x112.png
0
0
Michael
https://www.tecsunradios.com.au/store/wp-content/uploads/2015/02/tecsun_logo_Artboard-1-300x112.png
Michael
2020-05-12 21:08:15
2020-05-12 21:08:15
Video may have killed the radio star but shortwave is having a resurgence!!!