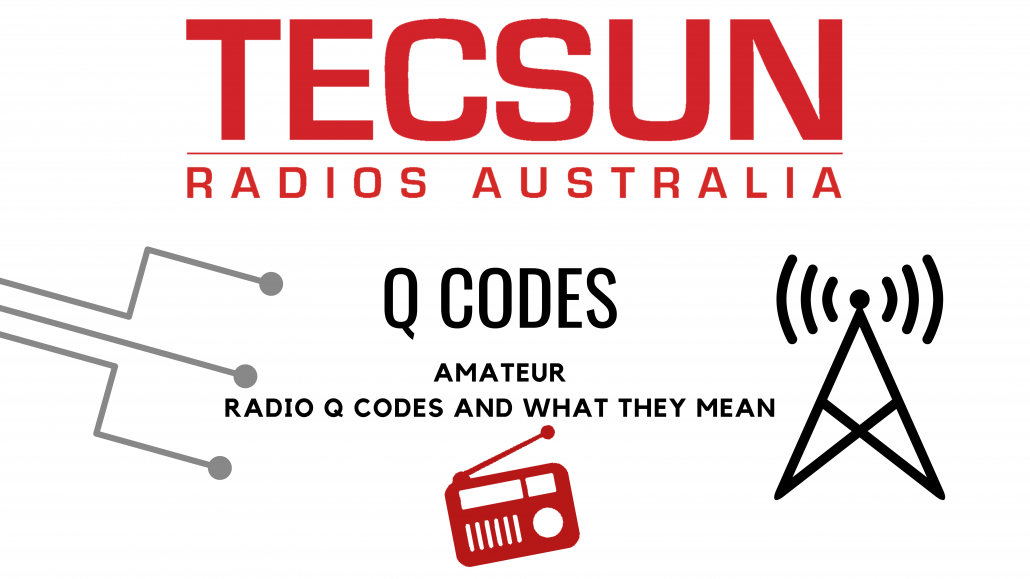 Q codes were developed by Morse Code operators as a method of communicating quickly and accurately. Rather than send a complete phrase, Q codes were developed to cover most operational situations. Q codes can be used to ask or answer a question, and can be used by operators who speak different languages.
Q codes are approved by the International Telecommunications Union (ITU) for use on worldwide radio networks.
For instance if an operator wants to change to another frequency, he can simply advise the party he is speaking with "QSY 7050" meaning "I will change my operating frequency to 7050Khz". Similarly he could ask "should I change to 7050Khz" by simply saying "QSY 7050".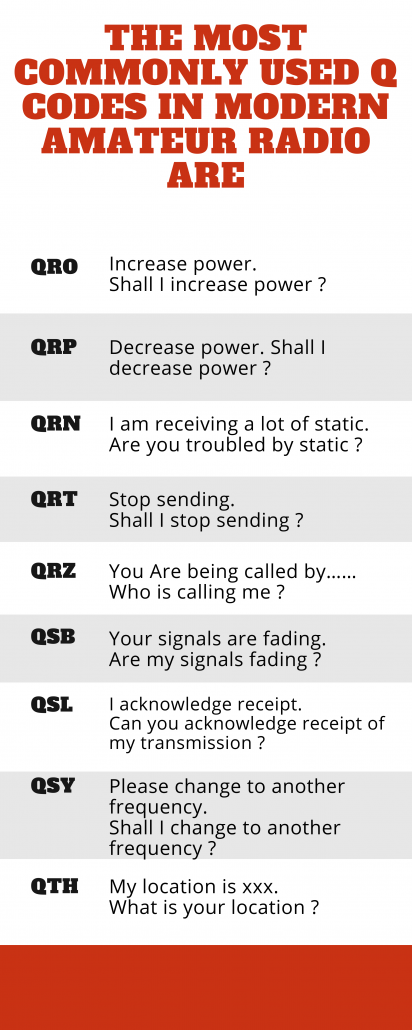 So the next time you hear an operator using a Q code, spare a thought for those old-time morse code operators and the time saved by using Q codes.
How is your reception? Here at Tecsun Radios Australia, we have a range of shortwave and digital radios and antennas to suit your needs.
The Tecsun Radios Australia HF amateur radio dipole covers the popular 5/7/10/14/18/21/24/28 and 50Mhz bands. The antenna is rated at 100Watts PEP power handling capability and is supplied in a convenient canvas carry bag.
The antenna comprises a 1:1 balun and 2 bobbins containing the appropriate amount of wire to cover the specified bands. Get yours HERE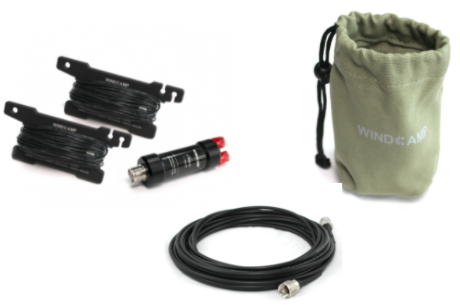 https://www.tecsunradios.com.au/store/wp-content/uploads/2015/02/tecsun_logo_Artboard-1-300x112.png
0
0
Michael
https://www.tecsunradios.com.au/store/wp-content/uploads/2015/02/tecsun_logo_Artboard-1-300x112.png
Michael
2020-09-08 14:05:04
2020-09-11 19:08:50
Q Codes and what they mean