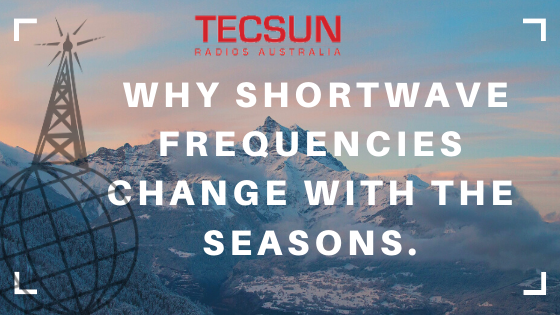 Do you enjoy listening to shortwave and have noticed the frequencies used by your favourite broadcaster change twice a year? Interestingly there is a scientific reason behind this.
Shortwave travels long distances because of its unique way of propagating. The transmission is beamed upwards towards the sky where it is reflected back down to earth spanning a huge distance between the two points. In good conditions a single transmitter is able to reach millions of listeners around the world.
This is what makes shortwave unique and incredibly effective, especially to remote audiences as well as to areas where news and information is highly controlled. 
As a general rule, higher frequencies (SW) work best during daylight hours and summer time while lower frequencies (MW) work better in darkness – before dawn and during the long winter evenings. 
 This same frequency can not be used all year round because as the seasons change the number of daylight hours at any location can directly affect the optimum frequency band. This is because the energy from the Sun required to ionise reflective layers in the upper atmosphere is directly impacted by the sunlight hours available. So seasonal changes causing shorter sunlight hours will affect daily propagation of a higher frequency, and so a lower frequency will need to be chosen to provide similar coverage during the period of shorter days.
The High Frequency Coordination Committee (HFCC, under the ITU International Telecommunications Union) is the body that has the responsibility to decide when to change shortwave  frequencies.They must coordinate these changes with all the major shortwave broadcasters around the World.
To ensure the optimal transmission conditions the HFCC recommend  two seasonal frequency schedules – summer and winter – known as the 'A' and 'B' seasons.
The changeover between seasons is internationally agreed to occur on the last Sunday in March (start of 'A' season) and the last Sunday in October (start of 'B' season), which coincides with start and end of 'Daylight Saving' in many countries, where local time can change.
The changeover 'A20' season has just occurred on Sunday 29th March, and the frequencies agreed for all shortwave transmissions will continue until the beginning of the next season 'B20', on Sunday 25th October.
https://www.tecsunradios.com.au/store/wp-content/uploads/2015/02/tecsun_logo_Artboard-1-300x112.png
0
0
Ricardo Rosario
https://www.tecsunradios.com.au/store/wp-content/uploads/2015/02/tecsun_logo_Artboard-1-300x112.png
Ricardo Rosario
2020-04-03 11:34:59
2020-04-03 11:34:59
The Art of Frequency Planning and Why Shortwave Frequencies Change With The Seasons.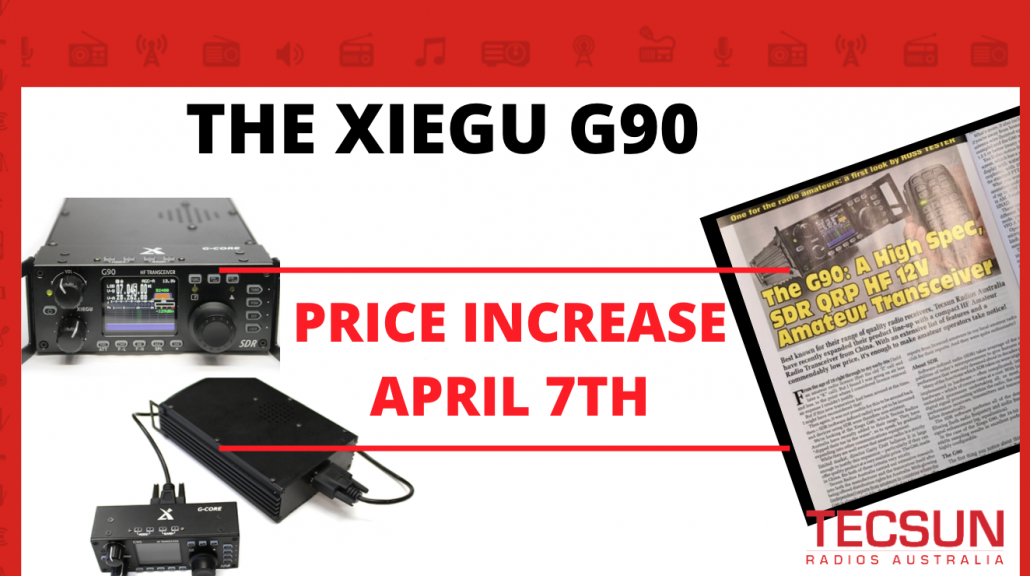 Have you seen the latest edition of Silicon Chip magazine? Our latest product the Xiegu G90 has its own 2 page spread with a favourable review by ROSS TESTER.
 The most notable features are: transmit power of up to 20 watts adjustable in 1 watt increments so output power can be adjusted to suit band conditions, built in ATU, detachable control head for vehicle operations, and a superb general coverage receiver.
Operating frequencies can be directly-entered via the microphone keypad or "dialled up" using the 1.8 inch front panel with 25 push buttons for control.
ROSS TESTER noted that online reviews of the G90 world wide, rate the transceiver at least 4 stars, with many rating the radio 5 out of 5. The unit has been reviewed recently in QST magazine in the USA and Radcom, the monthly magazine of the Radio Society of Great Britain.
Here at Tecsun Radios Australia we heavily research and test new products and much consideration is put into what products we release to the market.
The Outstanding Features of the Xiegu G90 for us are the following.
** 20 watts output power
** Inbuilt ATU
** Detachable front panel
** Superb general coverage receiver
** Waterfall and spectrum display
In addition to these fantastic features the Xiegu G90 represents fantastic value retailing for around half the price of most transceivers on the market.
The Xiegu G90 transceiver is available for order in our webstore with same day shipping available for orders placed before 12pm Business days.
Are you looking to add the Xiegu G90 Transceiver to your collection? Get yours here.
See a preview of the article by clicking here.
https://www.tecsunradios.com.au/store/wp-content/uploads/2015/02/tecsun_logo_Artboard-1-300x112.png
0
0
Ricardo Rosario
https://www.tecsunradios.com.au/store/wp-content/uploads/2015/02/tecsun_logo_Artboard-1-300x112.png
Ricardo Rosario
2020-04-03 14:08:56
2020-04-04 08:50:43
Xiegu G90 featured in a 2 page spread in Silicon Chip Mag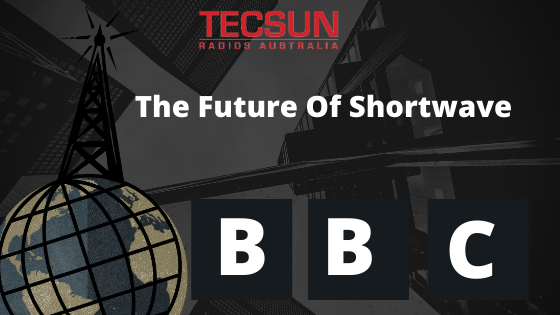 The future of Shortwave is looking bright as the BBC Shortwave transmissions service of two decades ago is being revisited.
In a time where people are distancing themselves and experiencing isolation. Shortwave may just be what the world needs to unite all cultures!
People who enjoy shortwave and for those who are interested in shortwave radio something interesting has emerged from the  High Frequency Co-Ordination Conference (HFCC), a non-governmental association.  
Due to the fact that many of the old transmitters needed to be replaced or upgraded a decision to revisit the need for shortwave and consideration to re-launch the BBC shortwave broadcast  service (cut 20 years ago) has been undertaken. Modern technology allows greater coverage and lower operating costs, re-energising the enthusiasm for shortwave broadcasting.
Even in this high tech world, there are still so many developing and free world countries relying heavily on Shortwave radio. Not everybody in the world has smart phones, broadband, connected cars or enough disposable income.
Shortwave defies cultural, religious and geographical barriers, Shortwave is free and unlike most platforms available it can be consumed anonymously.
For some countries, much of their information and media is censored, so receiving updates through shortwave from neighboring countries can be the only source they can access.
Many, especially in North Korea which are rated as the second most censored country in the world, tune in to cross border broadcasts despite serious consequences if caught by the Kim Jong-Un regime.
The BBC Shortwave transmission services used to broadcast to most of the world, over time however, many were cut, limiting broadcasts  to larger audiences in Africa and part of Asia. 
Currently, the major shortwave broadcasters are BBC, Voice of America, All India Radio, China Radio International, Radio Japan, Radio Romania, Radio New Zealand, Radio France International, Radio Taiwan International, KBS Korea and Voice of Turkey and many more.
Reinstating the previous BBC Broadcasts would mean the world of shortwave could be enjoyed cross culturally again especially in a time where boarders are closed to each other and people are feeling isolated.
 "Shortwave is just short of a miracle, actually. When it is beamed at an angle, it hits the ionosphere. A mirror around the Earth and then it falls like a ball at great distances, beyond the horizon. Thus these transmissions reach listeners over large areas, continents and beyond. Two or three high-power transmitters can potentially cover the entire world."
                                Ruxandra Obreja ( chairman of Digital Radio Mondiale.)
Are you looking for a radio whilst self isolating that is capable or shortwave listening?
Here are our picks.
Tecsun S-8800 High Performance AM/FM Radio.  A true Broadcast Listeners Receiver  designed to provide maximum performance on the AM (MW) bands, allowing listeners to receive fringe AM radio stations with unmatched audio clarity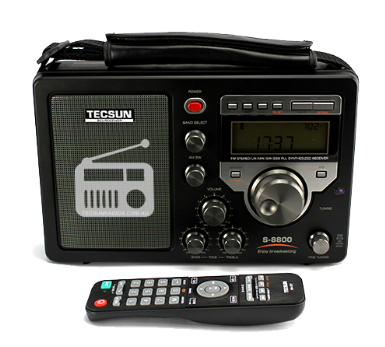 Tecsun PL600 World Band Radio provides reception of the shortwave, medium wave, long wave, and FM broadcast bands. The Tecsun PL600 World Band Radio's PLL synthesised design ensures excellent frequency stability.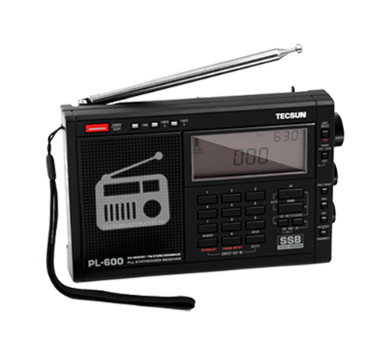 To shop the full range of our radios and antennas, click HERE
https://www.tecsunradios.com.au/store/wp-content/uploads/2015/02/tecsun_logo_Artboard-1-300x112.png
0
0
Ricardo Rosario
https://www.tecsunradios.com.au/store/wp-content/uploads/2015/02/tecsun_logo_Artboard-1-300x112.png
Ricardo Rosario
2020-03-27 09:50:53
2020-03-27 13:03:26
The Future Of Shortwave.