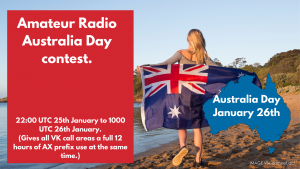 Got plans for Australia Day? You may want to change them and test your shortwave operating skills!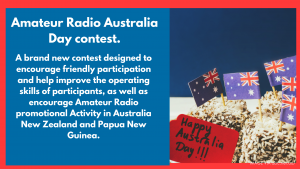 This Australia Day why not enter the Amateur Radio Australia Day contest?
This is the first time this contest has been held to promote community participation and to improve operating skills and will no doubt become an institution every Australia Day!
The aim of the contest: Amateurs in Australia, New Zealand or Papua New Guinea and their external territories, will endeavor to contact other stations in the region. Points are awarded for valid contacts between VK, ZL, and P2 stations based on the number of contacts made.
HF SSB Voice transmissions should be within:
1843-1875, 3535-3570 and 3600-3700, 7080-7300, 14112-14300, 21150-21450, 28300-29100KHz
Who can enter? Only licensed amateur radio operators can enter, however shortwave listeners can listen to contestants making contacts.
A contest like this, where there are likely to be many amateurs on air, is a good opportunity for shortwave listeners to improve their antenna systems.
What equipment would be suitable to enter? The Xiegu G-90 and the HF Dipole antenna would be a highly suitable combination to both receive and transmit.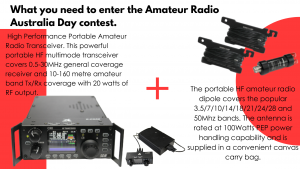 How can you listen?
Listeners could use PL-330, PL365 and PL368, PL-880, PL-990x or H501x receivers.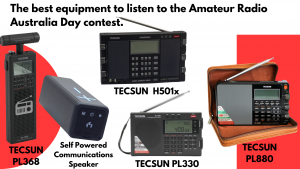 Want the best sound possible when listening to the contest or in fact shortwave radio in general?? We highly recommend listening on your TRA Self-powered  Communication Speaker which is ideal for use in amateur radio contests as it makes listening to weak stations much easier!
For more information including the contest rules and how to log your results read the detailed events page on the Wireless Institute of Australia HERE
https://www.tecsunradios.com.au/store/wp-content/uploads/2015/02/tecsun_logo_Artboard-1-300x112.png
0
0
Michael
https://www.tecsunradios.com.au/store/wp-content/uploads/2015/02/tecsun_logo_Artboard-1-300x112.png
Michael
2022-01-18 15:45:46
2022-01-19 06:11:02
Amateur Radio Australia Day Contest.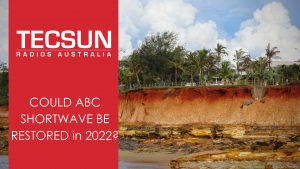 A controversial decision in 2017 lead to the ABC turning off its domestic shortwave radio service, much to the disappointment and anger of remote listeners. It's reasoning for turning off the shortwave broadcasts was that it would only affect a small number of listeners and in fact save operating costs of $1.9M, which could be re-invested in providing infrastructure of digital services located in populated regional areas.
Many industry groups were outraged, particularly in remote areas of the Northern Territory where residents had come to rely on the service as their only regular source of news and entertainment.
In February 2011, cyclone Yasi crossed the Australian east coast between Cairns and Townsville, causing enormous damage and knocking out all local communications. 
Radio Australia carried ABC Queensland coverage of the storm, which was extraordinary. 
The ABC shortwave transmitter at Shepparton Victoria was activated on 9710 and 6080 kHz, and the giant curtain array antenna pointed to Far North Queensland. This broadcast provided emergency information, sheltering information, updates, and calls from listeners in the midst of the storm.
The enormous signal could easily be heard in Sydney and Brisbane on any shortwave radio.
"The ABC expansion of its digital platforms in capital cities provides no benefits to those Australians living in remote areas, and the withdrawal of domestic shortwave services has been seen as a real kick in the guts". 
"What people take for granted in the cities is a luxury for those living in the bush, who rely on the HF shortwave radio services as a reliable source of news, weather information, and entertainment, There are numerous examples where ABC domestic shortwave has been the only source of information to remote area residents during a weather-related emergencies," said Garry Cratt owner of Tecsun Radios Australia, who made a submission to government at the time.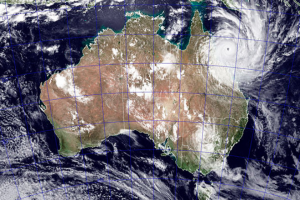 Cyclone Yasi approaching the east coast of Australia, Feb 2 2011.
Photo source: Bureau of Meteorology
The federal Labor party has announced that if elected next year, they will provide the ABC with $2M in funding to re-establish the shortwave funding across the territory.
Federal Member for Solomon Luke Gosling mentioned that he was approached by community groups who were angry at the axing of ABC shortwave and said" when shortwave was cut there was a lot of angst, so it will be a good thing to bring it back to keep people on the land and waters connected. Many thousands will benefit from this [bringing back shortwave]"
Article source: NT Country hour, ABC News, Bureau of Meteorology.
https://www.tecsunradios.com.au/store/wp-content/uploads/2015/02/tecsun_logo_Artboard-1-300x112.png
0
0
Michael
https://www.tecsunradios.com.au/store/wp-content/uploads/2015/02/tecsun_logo_Artboard-1-300x112.png
Michael
2022-01-13 11:41:40
2022-01-17 07:25:33
Labor promises $2M Shortwave radio restoration.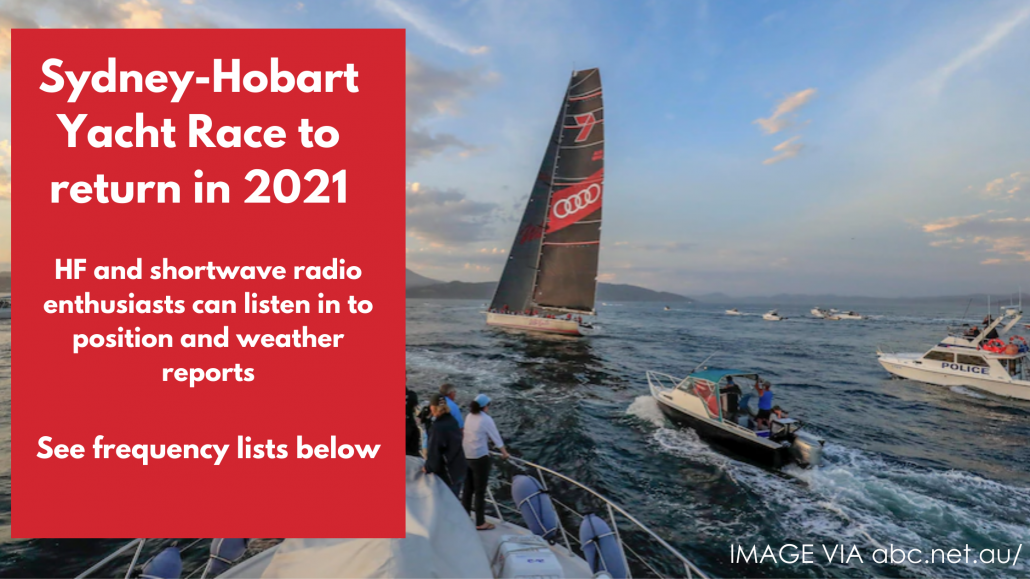 For the last 76 years, the Sydney to Hobart yacht race has been run on Boxing Day December 26.  Sadly last year due to COVID, the Cruising Yacht Club of Australia announced that the Rolex Sydney Hobart Yacht Race would not be proceeding in 2020. The great news is it will be recommencing in 2021
The race covers 628 nautical miles from Sydney to Hobart. Installation of an operational HF transceiver is mandatory for all vessels entered in the race.
HF and shortwave radio enthusiasts can listen in to position and weather reports during the race by monitoring the following frequencies:
Primary HF frequency: 4483 kHz USB
Secondary frequency: 6516 kHz USB
6516 kHz USB is constantly monitored by relay vessel "JBW" owned and donated for use during the race by Mr John Winning, owner of Appliances Online. JBW is a 70 foot motor cruiser.
Weather forecasts:
4426 kHz, 8176 kHz, 12365 kHz and 16546 kHz, USB at 1030, 1430 and 1830 AEST daily, 2201 kHz, 6507 kHz, 8176 kHz and 12365 kHz USB at 0230, 0630 and 2230 AEST daily.
Tasmanian weather forecasts on the above frequencies at: 1130 and 1530 AEST
Tasmanian maritime radio:
2524 kHz, 4146 kHz, and 6627 khz USB at 0745, 1345, 1633 and 1903 AEST
Position reports:
4483 kHz USB at 1935, 2035 and 0635AEST daily
https://www.tecsunradios.com.au/store/wp-content/uploads/2015/02/tecsun_logo_Artboard-1-300x112.png
0
0
Michael
https://www.tecsunradios.com.au/store/wp-content/uploads/2015/02/tecsun_logo_Artboard-1-300x112.png
Michael
2021-12-21 12:01:15
2021-12-21 13:03:07
Sydney to Hobart Frequencies 2021