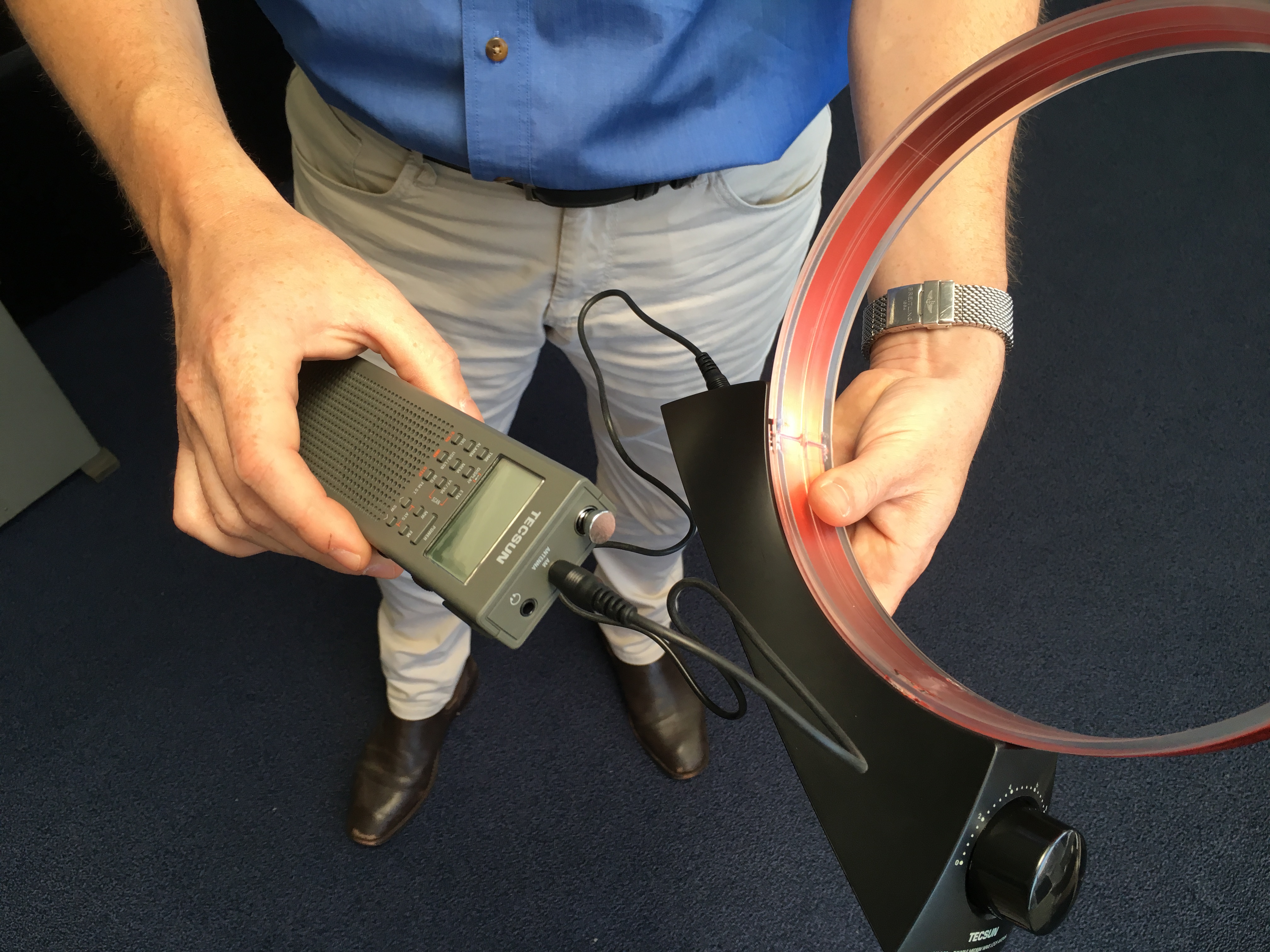 The Tecsun PL365 is the only pocket-sized radio in the Tecsun range that offers an external antenna connection. It's easy to use, portable and comes with a great list of features to make this pocket-radio perfect for the outdoors and for use as an emergency radio.
Extended AM coverage
The PL365 is configured so that when the user selects 9Khz channel spacing on the AM broadcast band (as used in Australia) the frequency coverage is set to 522 -1620 Khz. This means that when a user tunes across the AM broadcast band in Australia, the receiver increments in 9Khz steps, which conforms to the ACMA MW bandplan.
However, it is possible to select 10Khz channel spacing (used in the USA and Japan), and this changes the frequency range  to 520-1720Khz. By setting the receiver to 10Khz spacing ( With the radio off, press and hold the 9/10Khz button until 10Khz is displayed), it will be possible to tune the extra 1620-1710Khz segment. Those stations broadcasting in this band segment are known as Medium Frequency Narrowband Area Service (MF NAS) stations
Extended FM coverage
With the PL365 OFF, press and hold the FM button to select either 76-108Mhz or 88-108Mhz.
External antenna connection for the PL365
An external shortwave or AM broadcast antenna (including our AN 100 loop antenna) can be connected directly into the "MW antenna socket" to refine the tuning
Rechargeable batteries
Whist the PL365 is not supplied with rechargeable batteries, it is possible to fit rechargeable Ni MH batteries and utilise the USB changing socket. The recommended Tecsun batteries are 1000mAh capacity. The PL365 has internal charging circuitry to cater for this. Tecsun Radios Australia can supply batteries, USB lead and charger, shown in the Tecsun website and catalogue under "accessories".
Get your own PL365 here and find out what all the fuss is about!
Thanks to Garry VK2YBX for these great tips and tricks.
https://www.tecsunradios.com.au/store/wp-content/uploads/2015/11/IMG_2899.jpg
3024
4032
Michael
https://www.tecsunradios.com.au/store/wp-content/uploads/2015/02/tecsun_logo_Artboard-1-300x112.png
Michael
2015-11-23 13:21:29
2015-11-23 13:21:29
PL365 Tips and Tricks from Garry VK2YBX