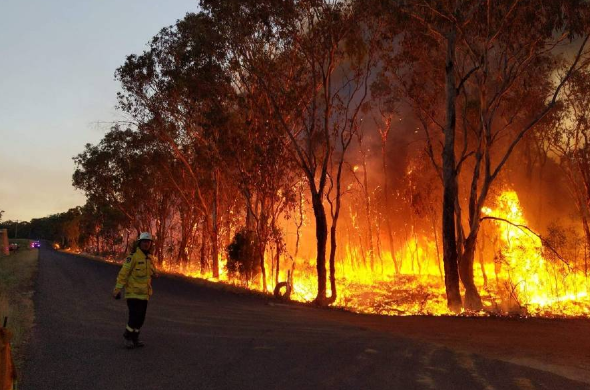 During this past week with the devastating fires that have occurred throughout Australia many people have been left cut off from loved ones with roads being blocked and widespread extreme fire danger.
During natural disasters, conditions can change in a second, a simple thing like a switch in the wind direction can change everything.
Remaining in contact with Safety officials about evacuation or weather updates is crucial
Holiday makers fleeing vast "tourist leave zones" have found themselves stranded without power and water. Whole communities have been forced to flee their homes. 
Here's our guide on the best ways to communicate during times of emergency including if you have lost power and internet.
This guide relates to use around Australia but also to communicate with people/ family overseas.
By using communication methods both online and offline and educating yourself on options for all situations including loss of power. You can ensure you are prepared at a time you may need it most.
Emergency Radios: We are starting here because unfortunately during major bush fires, people can be in very remote areas and experience power and network outages. Emergency Radio is the only way you will be able to hear crucial safety messages. These compact units are essential to any emergency kit. Battery operated Emergency Radios capable of receiving broadcasts in the AM, FM, and Shortwave frequency bands provide a long range and simple method of keeping up to date with the latest emergency information. Traditional radio broadcasts cover a much wider area than mobile phone towers allowing signals to be received from much further away mitigating against local power and mobile phone outages.
Apps: Downloads of the "Fires near me "App surged to over 750,000 in November when NSW was declared a state of emergency. Being able to open an app and see in real time where the fires were burning and what category they were was extremely helpful to people in fire affected areas and for those with family and friends in fire effected areas.
Text Messages and Text Alerts: During a fire you may receive warnings on your mobile phone. With warnings and instructions on what to do. You however will not receive the message if the network is down or if your phone is switched off.
Phone Calls: Phone lines can become over run during times of emergency, so the advice given is to keep your conversation brief and convey only vital information. emergency services may contact you with a recorded warning for your area. In many emergencies power and communications can be interrupted so Try to conserve the power on your phone by doing the following. Disconnect the phone battery and only plug it in at intervals to avoid draining it. Close all web pages and unnecessary apps. This should ensure you get the most life out of your battery because you just don't know how long you may be without power.
Social Media: Using Facebook or Instagram allows users to tell their friends and family that they are safe and live report what is happening. Social media has proven to help improve people's awareness and preparedness for natural disasters.
Additionally, radio is a broadcast medium of communication meaning that many people receive the same message simultaneously so if you miss an update your friends and neighbours in the local area can hear the same message and relay it to you. 
The ABC is the designated Emergency Broadcaster and will provide updates on local AM and FM stations in times of imminent danger. Additionally, the Bureau of Meteorology broadcast two weather services in the Shortwave Radio bands for Australia on the East and West Coasts. Both services broadcast bulletins and warnings on the hour.
In addition to this some radios on the market like the Tecsun DE13 Emergency AM/FM/SW Solar Radio includes some additional features like a Led torch. A red flashing distress Led light designed as a personal locator and distress siren. These compact hand held radios are built for situations where there is no power and utilise both solar and hand cranked power sources.
It's important to make your own evacuation plan and be prepared for the worst. Natural disasters often occur without much warning so planning before hand will pay off when you need it most.
If you are interested in equipping yourself with an emergency radio, we have some great radios that are small enough to simply click on your belt, right through to larger versions with multiple capabilities. 
Here are some of our most popular emergency radios.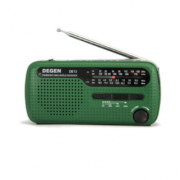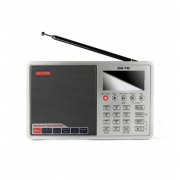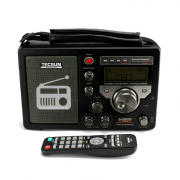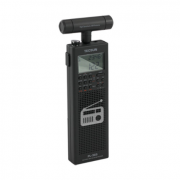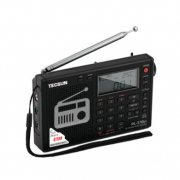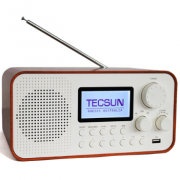 Image Via Northern Daily Leader.
https://www.tecsunradios.com.au/store/wp-content/uploads/2020/01/The_Northern_Daily_Leader_image_FIre.-1.png
390
590
Ricardo Rosario
https://www.tecsunradios.com.au/store/wp-content/uploads/2015/02/tecsun_logo_Artboard-1-300x112.png
Ricardo Rosario
2020-01-06 15:28:53
2020-01-29 13:54:42
The Top 5 Ways to Communicate During Natural Disasters. Even Without Power or Internet.