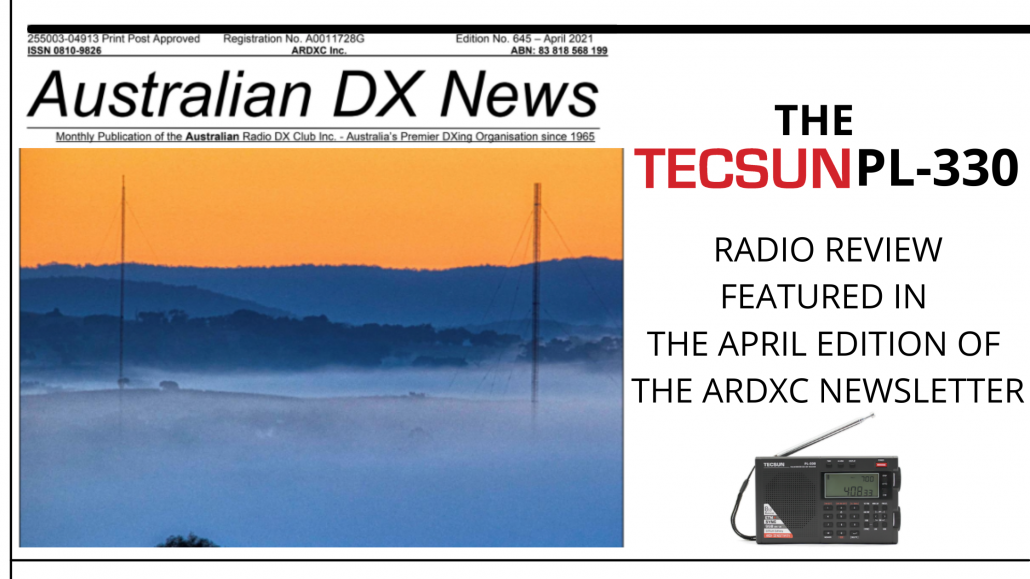 The Tecsun PL-330 is the latest pocket-sized portable receiver offering SSB capability. This feature, coupled with direct frequency entry makes the PL-330 the ideal receiver for those wishing to listen to shortwave radio utility stations, amateur radio transmissions as well as regular shortwave broadcasts.
Our Tecsun PL 330 has been featured in the latest edition of Australian DX NEWS For those of you considering adding a PL 330 to your collection, this review is thorough and comprehensive.
Read full article below or click link Australian DX News Tecsun review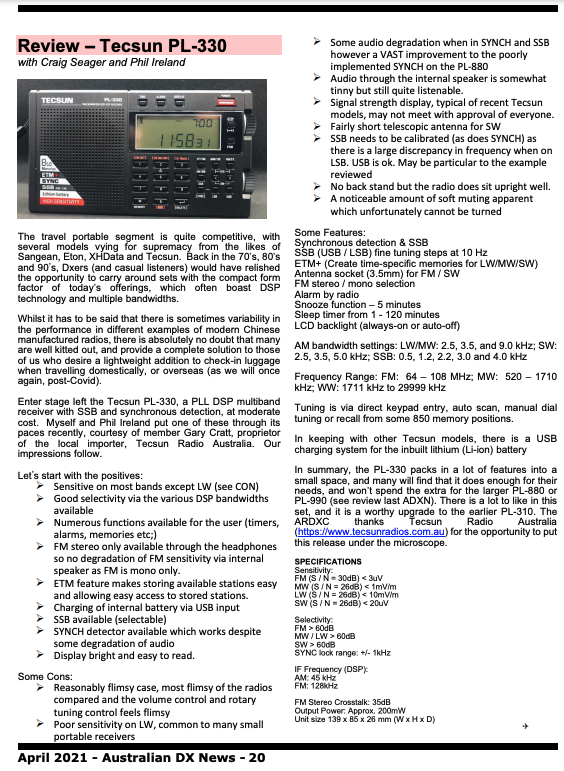 As mentioned this lightweight SSB radio is feature-packed click here to view all the features of the PL-330 and buy your own. Priced at just $145 this radio is also the perfect gift for fellow radio enthusiasts or soon-to-be hobbyists.
https://www.tecsunradios.com.au/store/wp-content/uploads/2015/02/tecsun_logo_Artboard-1-300x112.png
0
0
Michael
https://www.tecsunradios.com.au/store/wp-content/uploads/2015/02/tecsun_logo_Artboard-1-300x112.png
Michael
2021-04-07 12:43:39
2021-04-07 14:20:11
Read The PL-330 Review In The April Edition Of The ARDXC Newsletter